Ziarno 5 featuring EarthAlien & Carmatic Frua
Topic starter
2023-06-08 01:09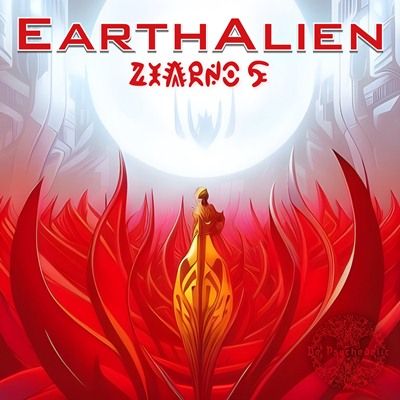 EarthAliens' Ziarno 5 DJ mix is a combined collaboration with renowned and respected visual creator Carmatic Frua. It's an audio and visual psychedelic experience that takes you on a reflective journey of twists, turns and trance-floor memories....
Ziarno 5 is packed with mind warping visuals, hypnotic, driving psychedelia throughout that hook you into its vibrancy of colour, visual FX, chugging bass lines, kicks that wake the senses and melodies that warp your soul...
Watch it here: https://youtu.be/eclCsy7-YkM
Tracklisting
01: ManMadeMan – Ready [SpaceWarp Recs]
02: Rigel – Aperture Science [Ovnimoon Recs]
03: Ajja & Mekanikka – Crunch Bunny [United Beats Recs]
04: Namarrkon – Organic Mechanics [Maharetta Recs]
05: Space Sneakers – Weightless [SpaceWarp Recs]
06: Cortex – The Third Hit (Darks Rmx) [Dacru Recs]
07: Groovebox & Pragmatix – Creeping Up [PsynOpticz Recs]
08: Barby – Forsaken [Ovnimoon Recs]
09: Braincell – Stomp on Dust [Phantasm Recs]
10: Logic Flux – Domino Effect [JM Bomb Recs]
11: Blot – Tree of Life [Maharetta Recs]
12: Barby – Black Hole [Ovnimoon Recs]
13: Etnica & Pleiadians – Reboot (Live Mix) [SpaceWarp Recs]
14: Psilocybin – The Creator [Ektoplazm]
15: Palusa – Meditation [Phantasm Recs]
16: Barby – Liberator [Ovnimoon Recs]
17: Ovnimoon – Interdimensional Travel [Ovnimoon Recs]
18: Fliperama – Brainwaves [Goa Recs]
19: Hypnoise & Reverse Logic – Logic Noise [Maharetta Recs]
20: Hypnocoustics – Amplifiers [Nano Recs]
21: Kri Samadhi – Space Ripping [Ovnimoon Recs]
22: Avan7 & Dahu – In Your Eyes [PsynOpticz Recs]
23: Ajja – Wibblefish [Superfluid Sound]
Ziarno 5 is from the Ziarno event concept by Poland's event and party crew based in the Tricity(Gdańsk – Sopot – Gdynia ), Be Psychedelic...
BE PSYCHEDELIC
The seed was planted in 2003 under the name of Psychotoons Project before growing into Stay Psychedelic in 2005. In 2009 they flourished into Be Psychedelic, providing Psytrance and Electronic Music events in Poland.
Be Psychedelic Links & Social Media...
Youtube: https://www.youtube.com/@bepsychedelic
Linktr.ee: https://linktr.ee/bepsychedelic
Events: https://www.facebook.com/Bepsychedelic
CARMATIC FRUA
Carmatic Frua is a visual artist from Malaysia, based in Europe, specializing in lively, audio driven visual systems, and leveraging new technology to deliver engaging and novel experiences. Using generative visual techniques, no moment is the same, and the experience extends beyond the screen to create a sense of immersion which invites the audience into a world of visual wonder.
Carmatic Frua Links & Social Media...
Youtube | Facebook Page | Facebook | Instagram
Youtube: https://www.youtube.com/@carmatic
Facebook: https://www.facebook.com/carmatic
Instagram: https://www.instagram.com/citamrac
Facebook Page: https://www.facebook.com/carmaticfruavisuals
EARTHALIEN
EarthAlien is a label DJ and also manager for UK-based psychedelic label, SpaceWarp Records and compiler of the SpaceWarpers series of VA compilations for the label. He is also a resident DJ and crew member of Gdansk event Be Psychedelic in Poland and is the founder, face and driving force behind Psylicious, an established name in today's psychedelic trance music scene.
EarthAlien Links, Social Media & Affiliations...
Linktr.ee: https://linktr.ee/earthalien
Be Psychedelic: https://linktr.ee/bepsychedelic
Psylicious: https://linktr.ee/psylicious
SpaceWarp Records: https://linktr.ee/spacewarprecords